THE EPOCHAL PHENOMENON OF THE MOTHER OF THE WORLD: 11 OF NISAN 1990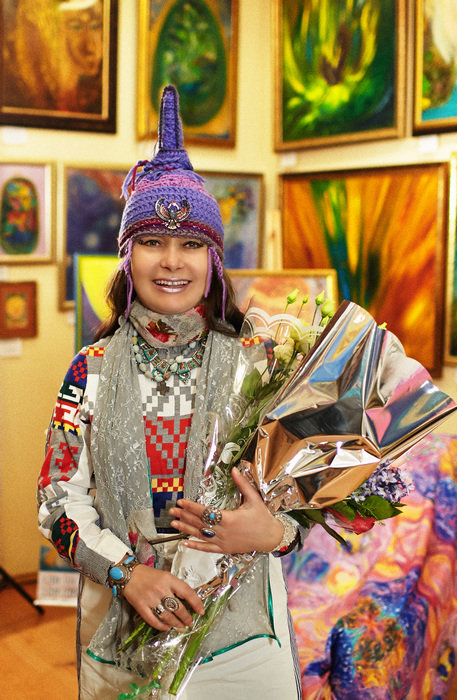 Quarter of a century the Mother of the World Maria DEVI CHRISTOS is Abiding on Earth. Her Epochal Phenomenon was Happened 11 Nisan 1990 at 48 degrees (Donetsk), as predicted Nostradamus and other prophets, saint elders and seers. And at 50 degrees (Kiev) was Happened Phenomenon of Truth of the Mother of the World. And This Phenomenon has been open to all, but only sighted recognized their Savior. 25 years, Mother of the World is Preparing Planetary Transition into a New Formation of the Sixth RAce of the planet Earth and the whole Solar System. The Full Quantization of Spaces and Ethers of the Elevated World Will be Made soon. 144000 White Warriors of Light — Spiritual Hierarchy of the Mother of the World — will Gather around Her Transcendence Halo in Centrum Cosmic PROGRAM OF FOHATIZATION OF ALL BEING — KIEV-IEVE, at SOPHIA, then the Darkness WILL BE DEFEATED finally BY LIGHT OF THE MOTHER of Lights! A Quantum Leap in the New Formation of the Golden Age will be Made.
Just because the Slavs have rejected Their Rescuer — Burst the ARMAGEDDON (MA-RA, where Don). And it is — a karmic key point in the struggle between Light and Darkness. In order to awaken the Army of Light — it is needed strength tests. When the Russian Spirit will Awaken fully — Darkness Will be Wrested by the Power of Light of the Mother of the World. Victoria — for RUSSIA! Coming a GREAT TIMES, RENAISSANCE AND GLORY OF SOPHIANIC RUSSIA-SURIA! URA!
11.04.2015