Happy 70th anniversary of the Great Victory, dear Slavs!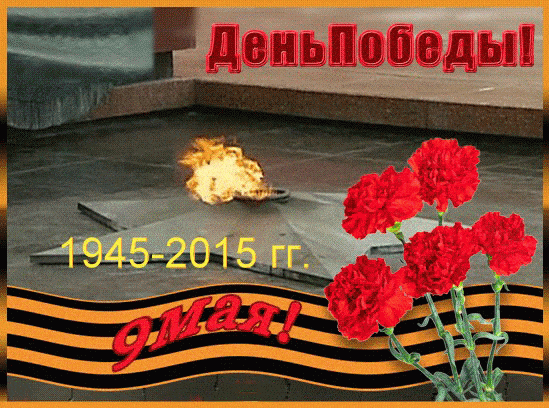 We honor the memory of our fathers and grandfathers, mothers and sisters who died in the Great Patriotic War for the freedom of the peoples against fascism! We remember and love you, Heroes of the Fatherland!
Dear veterans and the Warriors of Light! I congratulate you on this Great Day in the history of Russian Power and the whole of USSR! Let will be revived the former Glory of our brotherly slavic countries and peoples! Fascism will be defeated by the Power of Russian Spirit! Satanism, that is carousing in the mother of Russian cities Kiev — is the result of rejection of the Mother of the World — Slavic Messiah, a quarter-century She Bears White Shambala Banner of the World Femininity, Love and Beauty, TRAnsformation and Spiritual Knowledge. What today the children on the darkness are up to Slavic earth — is alien to normal people. Inhumanity, malice, hatred, violence are peculiar to the invaders of the planet — reptilians of satanic tribe. They hate everything russian, for Rus — it is Light, it is True, it is Eternally Homeland of humanity. The Forces of Light which at the head of Mistress of Dawn Mother of the World — Opposed this black orgy of lies, which the dark forces staged on Earth! Soon the Darkness will dissipate! Tribe of mutants will be defeated! Full Victoria of Light will burst! RUS WILL REVIVE FOREVER! Let This Momentous Day in the history of the world will be a reminder to all about the Power of the Russian Spirit, by which the enemy was defeated and banished with a shame! Inhumans, who took up the city of Kiev and torture New Russia, will soon be wiped out from the face of Earth by Forces of Cosmic Retribution. Lawlessness of Darkness is coming to an end! Death with a plait started the war in the South-East of Ukraine and she is behind the backs of her sixes, she hates Our RUS! But soon there will Come RA Light! And people see the light! Our Earth is cleansed of all invaders and sighs deeply! For her future is Beautiful! Golden Age, the Sixth RAce, the Kingdom of Light — this is a New Reality, Which the Mistress of Light Shall Make Manifest for all awares. RUS — This is Universe! And new tRAnsformed, Quantum Consciousness — it is KNOWLEDGE OF ETERNITY, IMMORTALITY, UNIVERSAL LOVE and HUMANITY! I wish all of you PEACE, Light and quick VICTORY over this evil world. LET THERE BE LIGHT, LOVE, GOOD!
May 9, 2015